AIMC and Integrity Marketing Group Join Forces in Landmark Deal
DALLAS, TEXAS — May 24, 2017 — AIMC, LLC ("AIMC") a national developer and distributor of Medicare Supplement products and Integrity Marketing Group, LLC ("Integrity"), one of the largest independent distributors of life and health insurance products, today announced a landmark deal to join forces to better serve the growing Senior Market. Terms of the private transaction were not disclosed, but as part of the deal, AIMC's owners will become shareholders in Integrity.
The combined business creates the nation's leading independent distributor of life and health insurance products in the Senior Market, with over 120,000 independent agents and 250 full-time employees. It will be headquartered in Dallas, Texas with multiple locations including Atlanta, Georgia, Norfolk, Nebraska and La Crosse, Wisconsin.
"Integrating these two powerhouses creates an opportunity for everyone involved to do something very special, because the whole is definitely greater than sum of its parts," said Mike White, Chairman and CEO of AIMC. "I've never been this excited about what the future holds, because the culture and vision of both groups are perfectly aligned, enabling us to accelerate our execution."
"It's very rare to have two high-growth companies like AIMC and Integrity join to create a transformational organization," added Bryan W. Adams, Managing Partner of Integrity. "We have been close friends with Mike White and his leadership team for a long time, and we realized that we could build something truly special if we all worked together. By combining the businesses, we have strengthened our position in serving the ever-expanding Senior Market," continued Adams.
The combined company will produce over $650 million in annualized premiums. It is the clear leader in the Medicare Advantage, Medicare Supplement and Final Expense markets. Integrity will help more than 350,000 Americans plan for their important life and health insurance needs in 2017.
"HGGC invested in Integrity with the intent of identifying similar market leaders to join the platform, and AIMC—the undisputed leader in the Medicare Supplement market—is the perfect business for this strategy," said Steve Young, Co-Founder of HGGC and Chairman of Integrity. "This transaction positions us well to continue adding pillars that will further strengthen Integrity's leadership position in the Senior Market."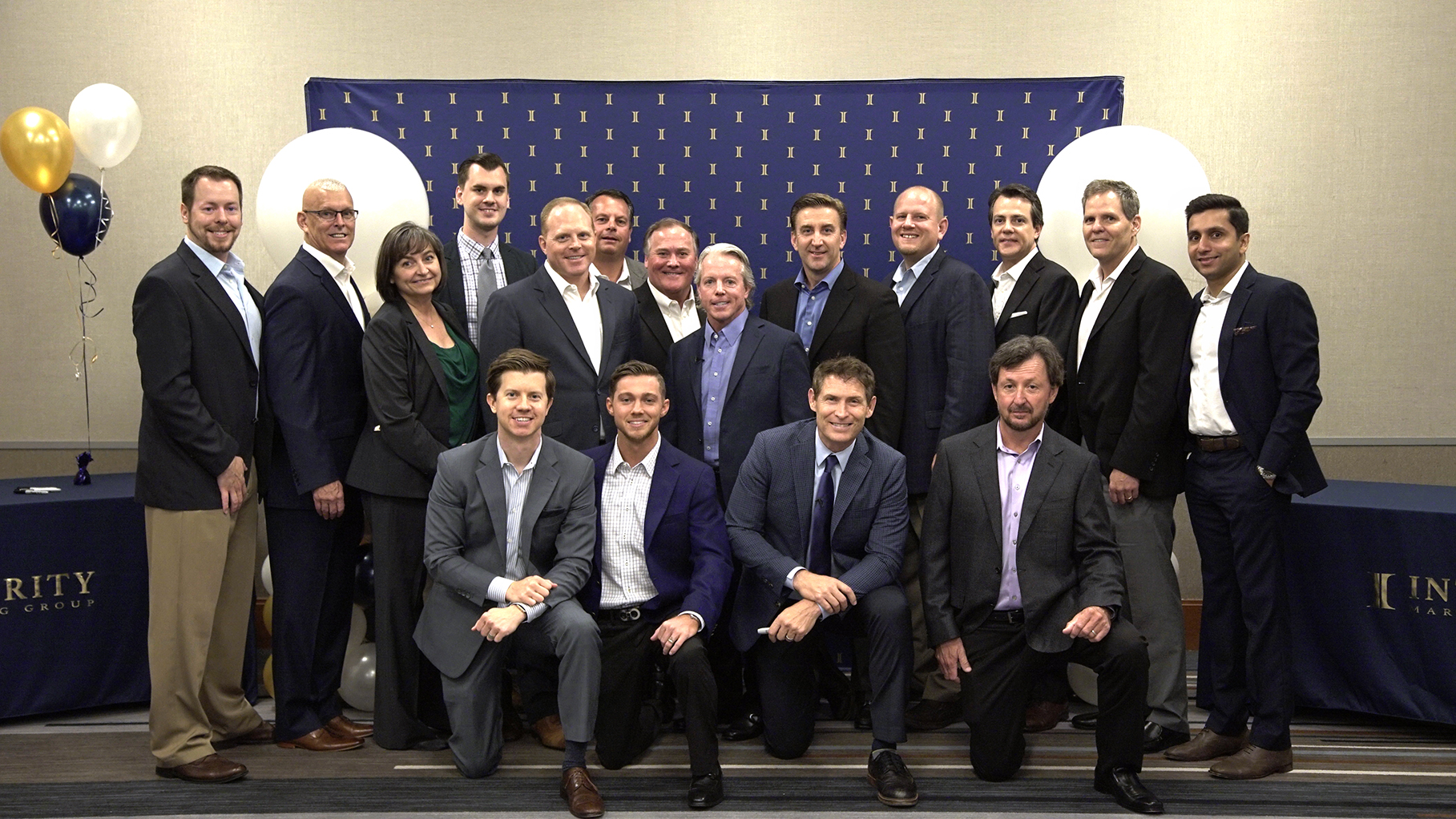 ###
About Integrity Marketing Group
Integrity Marketing Group, based in Dallas, Texas, is the nation's leading independent distributor of life and health insurance products focused on serving the Senior Market. Founded in 2006, Integrity develops and distributes life and health insurance products with insurance carrier partners and markets these products through its distribution network, which includes other large insurance agencies located throughout the country that have over 100,000 independent agents. Integrity serves nearly one million clients with over 170 employees. In 2016, Integrity helped insurance carriers place over $500 million in new premium. More information is available at www.IntegrityMarketingGroup.com.
About AIMC
AIMC, LLC, based in Atlanta, Georgia, is an influential developer and distributor of Medicare Supplement products with over 20,000 independent agents throughout the United States. AIMC's stellar performance is highlighted by its working relationship with top-ranking insurers and quality-oriented agents. AIMC is recognized as a company that has surpassed expectations for over 24 years. In 2016, AIMC produced more than $120 million in new Medicare Supplement premium. More information is available at www.AIMC.net.
About HGGC
HGGC is a leading middle-market private equity firm with over $4.3 billion in cumulative capital commitments. Based in Palo Alto, California, HGGC is distinguished by its "Advantaged Investing" model that enables the firm to source and acquire scalable businesses at attractive multiples through partnerships with management teams and founders who reinvest alongside HGGC, creating a strong alignment of interests. Over its history, HGGC has completed 60 platform investments, add-on acquisitions, recapitalizations and liquidity events with an aggregate transaction value of more than $12 billion. More information is available at www.HGGC.com.
For more information please contact:
Steven Prince
Vice President, Corporate Marketing
Integrity Marketing Group, LLC
866-650-1857
Partner Companies: